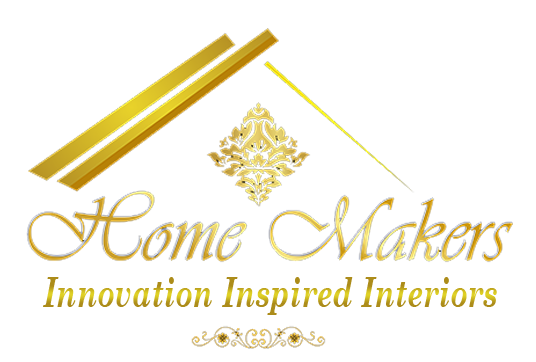 Talk to Your Personal Interior Designer On
+91 771 8888 677
First Visit at Your Premises For Your Personalised Design With Quote
To Convert Your House Into
A Dream Home
FREE UNLIMITED 3D DESIGNS
UNCONDITIONAL & UNLIMITED WARRANTY
Specializing in high end residential and commercial interior design services, Home Makers Interior Designers & Decorators Private Limited is a professional interior design company and space planning firm recognized for innovation. Home Makers expertise in space planning and implementation based on client's needs, tastes and budget. The client's participation is encouraged in every phase of the project. Each project receives personal attention from Home Makers experienced designers and interior decorators, enabling clients to achieve excellent value for every rupee invested. Home Makers work closely with clients to determine the structure of a space planning, the needs of the occupants, and the style that best suits.
We give life to your dreams in the most undefying manner possible.
Shishu Yadava (Principal Designer)
Home Makers Interior Designers & Decorators' Residential Interior Design Portfolio Displays A Wide And Variable Range Of Actual Photos Of The Projects We Have Accomplished So Far.
Our Commercial Interior Design Portfolio Consists Of Some Of The Formal Interior Projects That We Have Undertaken Throughout The 30+ Years Of Interior Design Experience That We Possess.
IF YOU CAN ENVISION IT, THEN WE CAN DESIGN IT. TELL US MORE ABOUT YOUR PROJECT!
Our Clientele Starts From Common Indian
To Ms. World 'Priyanka Chopra' ....
Just a very personal note to congratulate you and your team on the outstanding job you have done in our new home. The fabulous interior now matches the spectacular grounds. For the second time, you interpreted our needs and taste with sensitivity and efficiency. Despite the size and complexity of the renovation project which sometimes rattled our nerves, you made the ordeal of living through it all almost painless.

We are lucky to have such a lovely, loving friend and, in our opinion, the best interior designer in the world. It will be a joy to recommend you.

We wish you much success and happiness in your personal life and your career.
I would like to thank you for the wonderful experience Reema & I had while dealing with you! Having to renovate our Mumbai apartment and furnish it while living thousands of miles away in another country would have been an almost impossible task for us. Although we received numerous wonderful recommendations one is skeptical when one cannot be there to oversee the project. Having come down once before the project began, and then again when it was almost completed and to walk into a beautiful luxurious apartment decorated from top to bottom with fresh flowers to welcome us was an amazing feeling!

You went above and beyond with all the lovely extras and finishing touches that I could never have accomplished on my own even if.
I was able to be there. Your aim was to please, and that indeed you did. Whenever I was unsure about something in the apartment you changed it before I could even ask. Your taste was impeccable, and your personality made it always a pleasure to deal with you.

Thank you for doing such a wonderful job! I am happy to give you a reference should you ever need it.

Thank you again for the wonderful experience.
I was delighted to learn of your decision to extend your wings and fly on your own. I am confident that this decision will bring the much-deserved recognition and joy you deserve. Please let me know if you ever need a reference. It will be a pleasure to let others know how incredibly talented, totally dedicated, determined, and professional you are. I owe you the happiness I feel every day as I look around the beautiful home you designed for your bhabhi and me.

I'm still in awe of how you were able to combine beauty and grace with functionality. The adjective I use when I speak about you is "genius". That is why your bhabhi and I know you will succeed in your new venture.
For the past year, Mr. Shishu Yadava has maintained a professional relationship with us. My position keeps me in constant contact with design professionals whom we contract for the development of our new projects and refurbishments. It is with much enthusiasm that I can recommend Shishu. His focus on our projects has overwhelmed our partners and me with his determination, attention, and devotion to project needs.

Again and again, he has proved himself as a talented professional prepared for the challenges his field offers. He singled handily assisted with our 350 acres project at Alibaug, then moved on to the Dehradun project.
© Copyright 2020-21 Home Makers Interior Designers And Decorators Private Limited. All Rights Reserved.